WELCOME to our Kor Timor Gift Shop
We present a Handmade collection of craft and gift goods using traditional local textiles, made in Timor Leste.
These are quality local products, environmentally friendly and with made to order packaging.
100% of the costs and profits are returned to the makers of these goods in Timor Leste.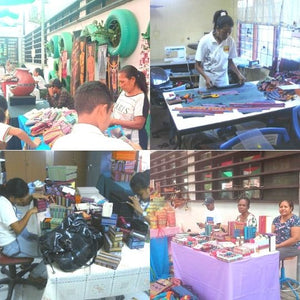 Tais is Timor Leste's heritage
Kor Timor is a small local East Timorese not for profit business, established in Dili in December 2006 with private funding from Australia for supporting employment, and fair trade for East Timorese people. All Kor Timor's staff are Timorese, and we currently employ 18 Timorese staff.
The main and most famous material that we use is Timor Leste textile which is called "tais" for Timorese souvenirs, gifts and everyday useful products.
Continue Reading